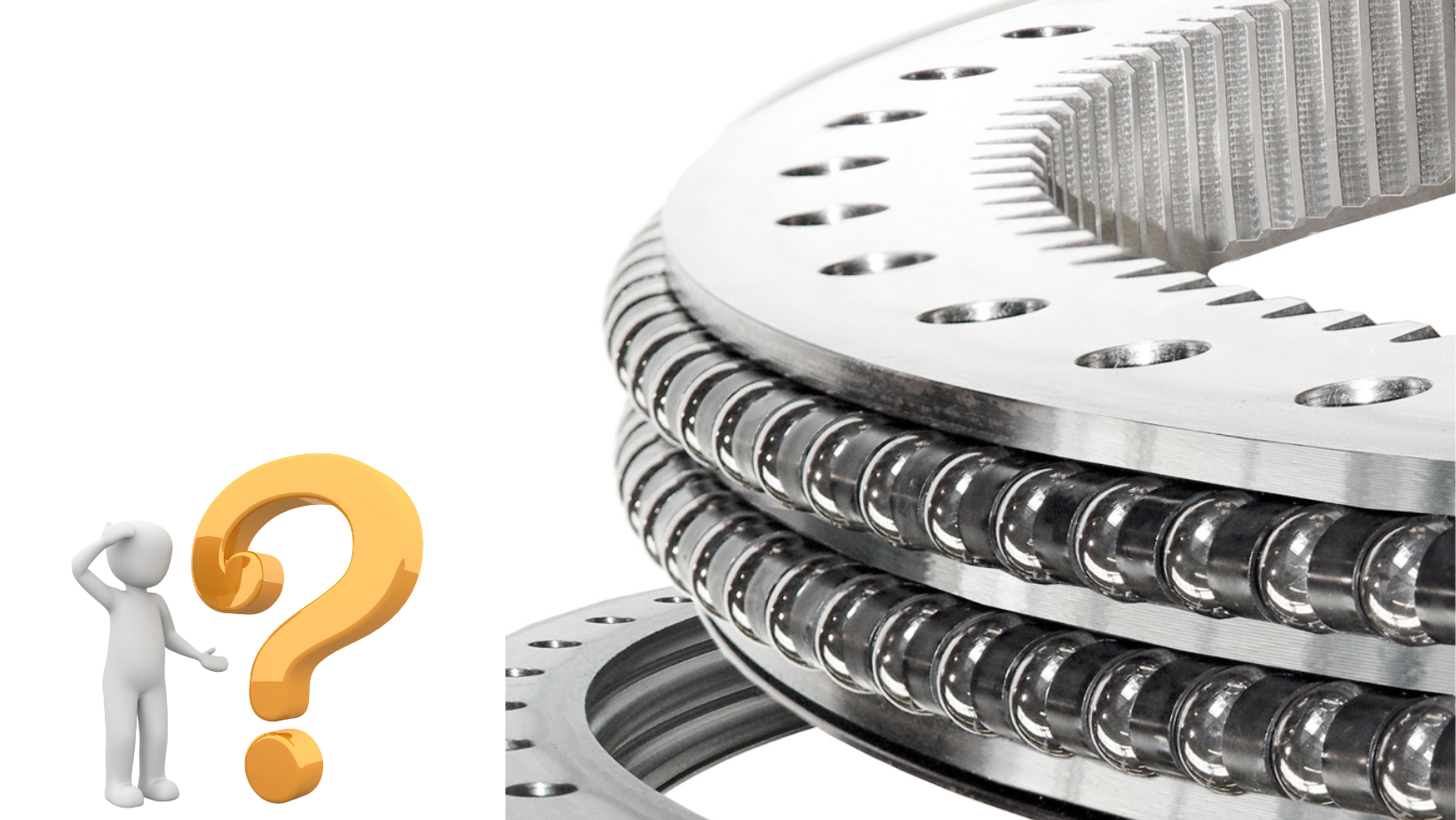 What is a Slewing Ring?
Slewing Rings are large diameter antifriction bearings for the simultaneous transmission of axial and radial forces as well as tilting moments. They replace traditional solutions with fixed and floating bearings as well as king pin bearings. Frequently, this results in bearings with axial/radial bearing combinations with one bearing point. This can significantly simplify the design of the mounting structure and the installation of the bearings, which in turn reduces effort and costs.



Cost-effective and tried-and-tested, IMO antifriction bearings are available as:
Ball slewing rings, roller slewing rings, and ball-roller combination slewing rings.

Four-point bearings, double four-point bearings/eight-point bearings, flange bearings, wire race bearings, cross roller bearings.

External gearing, internal gearing, or without gearing.

Diameter ranging from 100 mm to 6000 mm.

With cages (steel, brass, or plastic) or spacers (brass or plastic).

With standard seals or specially produced special seals.

Optionally with induction-hardened raceways.

Different corrosion protection coatings possible.
IMO Slewing Rings have mounting holes and a sealed raceway system with grease lubrication. They can be combined with motors, pinions, and planetary gears. Functions and parts of the mounting structure - such as attached bearing rings - can be integrated.
What Applications Are Slewing Rings Used In?
IMO Slewing Rings are used in numerous applications as machine elements that can simultaneously transmit axial and radial forces, as well as tilting moments. The application spectrum ranges from large triple-row roller slewing rings for tunnel construction to small ball slewing rings for medical technology. However, IMO Slewing Rings are used in the bottling and filling industry, opencast mining, bulk handling, and transport engineering. In the field of renewable energies, IMO blade bearings, yaw bearings, and main bearings are used in wind turbines or as rotor blade bearings in tidal stream systems.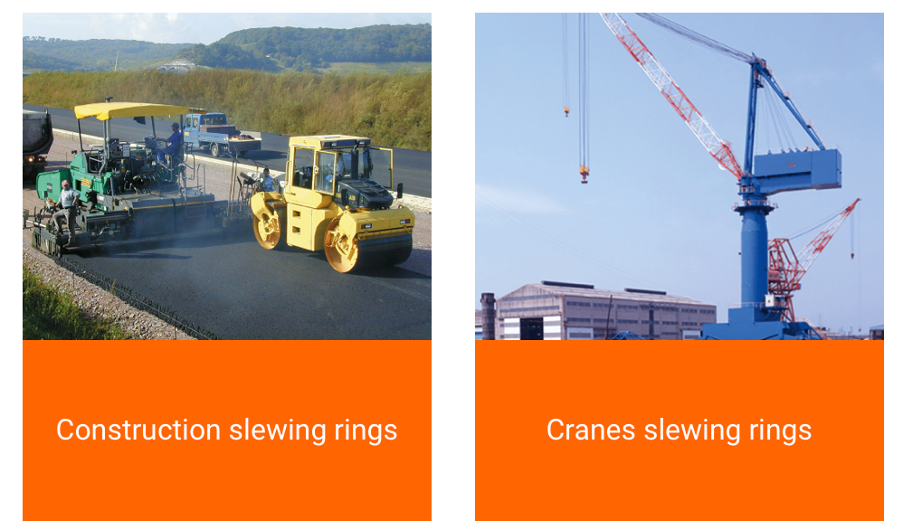 Other examples of applications for IMO Slewing Rings in the industrial sector are:
Factory Automation and Intralogistics

And many more applications…
You may also be interested to read, what does a slew drive do?, or IMO Slewing rings for construction
WE ARE AN IMO DISTRIBUTOR
VHS Hydraulic Components is an IMO UK distributor. We supply IMO Slew Drives, including IMO Slew Drives WD Series (WD-L & WD-H) and IMO Slew Drives SP Series (SP-I & SP-H), as well as IMO Slewing Rings, including IMO Ball Slewing Rings, IMO Roller Slewing Rings and IMO Ball-roller Combination Slewing Rings.
To enquire about IMO Slew Drives and IMO Slewing Rings, please contact our technical sales department please call: 0114 276 4430 or email: info@hydraulic-components.net