What does a Slew Drive do? A slew drive is a ready-to-install unit consisting of a ball or roller slewing ring for the simultaneous transfer of axial and radial forces, as well as tilting moments with hydraulic or electric drives in a completely enclosed housing.
Spur gear unit or worm drive

Max. torques of up to 450 kNm

Max. tilting moment load of up to 1,200 kNm

Raceway diameter of up to approx. 1,000 mm

Unlimited slewing range

Fast installation

Smooth, jolt-free movement - no stick/slip effect

Maximum safety through full encapsulation

Cost-efficient, proven technology

Compact, space-saving, heavy duty


Standard product or individual solution?
IMO Slew Drives are available as a large selection of standard series. If none of our standard solutions is suitable for your application, our application engineers can work with you to develop a custom slew drive. Versions for continuous operation and extreme temperatures are possible, as are special materials. The mounting structure such as valve blocks, hydraulic connections, adapter plates, and sensors can also be taken into account in the design.



Slew Drive Applications
The list of active applications for Slew Drives is extensive. Several types of industries require some form of slew drive to make their operations more efficient. Equipment for mining, construction, metalworking, and other applications that require unrelenting strength combined with faultless precision use slewing technology for safety and accuracy.
Powerful devices like aerial lifts, rotating forklifts, truck-mounted cranes, cable winders, fire trucks, hydraulic machinery and utility equipment depend on the safety and strength of slew drives.
Precision devices such as military equipment, satellite dishes, solar trackers, printing presses and telescopic devices benefit from the absolute precision that slewing drives provide to be effective.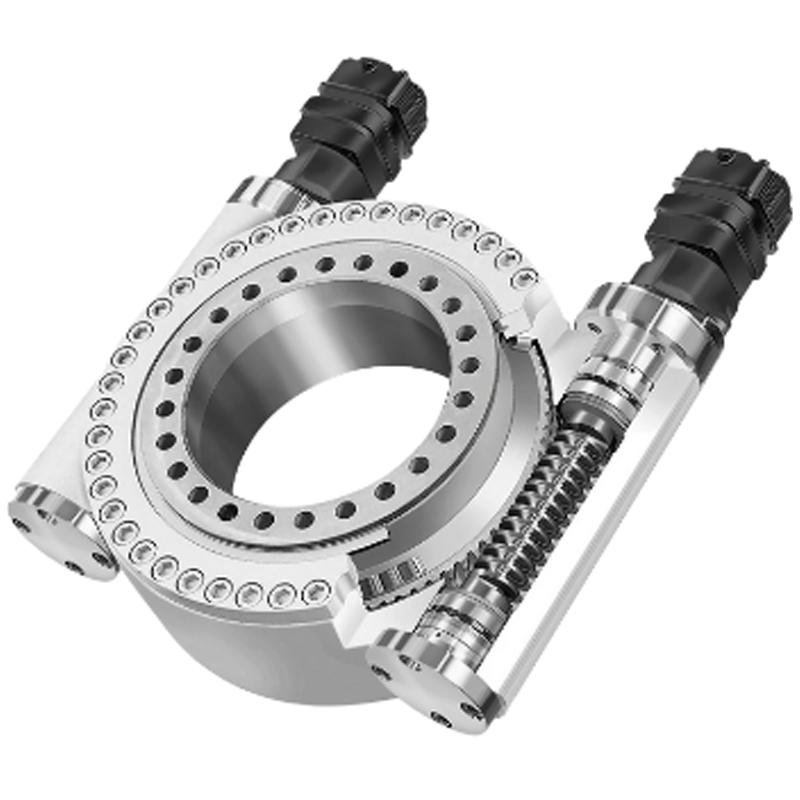 You may also be interested in our previous IMO blogs:
· https://www.hydraulic-components.net/news/discover-imo-slew-drives-and-slewing-rings
· https://www.hydraulic-components.net/news/IMO-Slewing-RIngs-For-Cranes
WE ARE AN IMO DISTRIBUTOR
To enquire about finding your perfect Slew Drive or more information on IMO Slew Drives and Slewing Rings, please contact VHS Hydraulic Components on: 0114 276 4430 / E:
info@hydraulic-components.net
or visit our website at:
https://www.hydraulic-components.net/imo