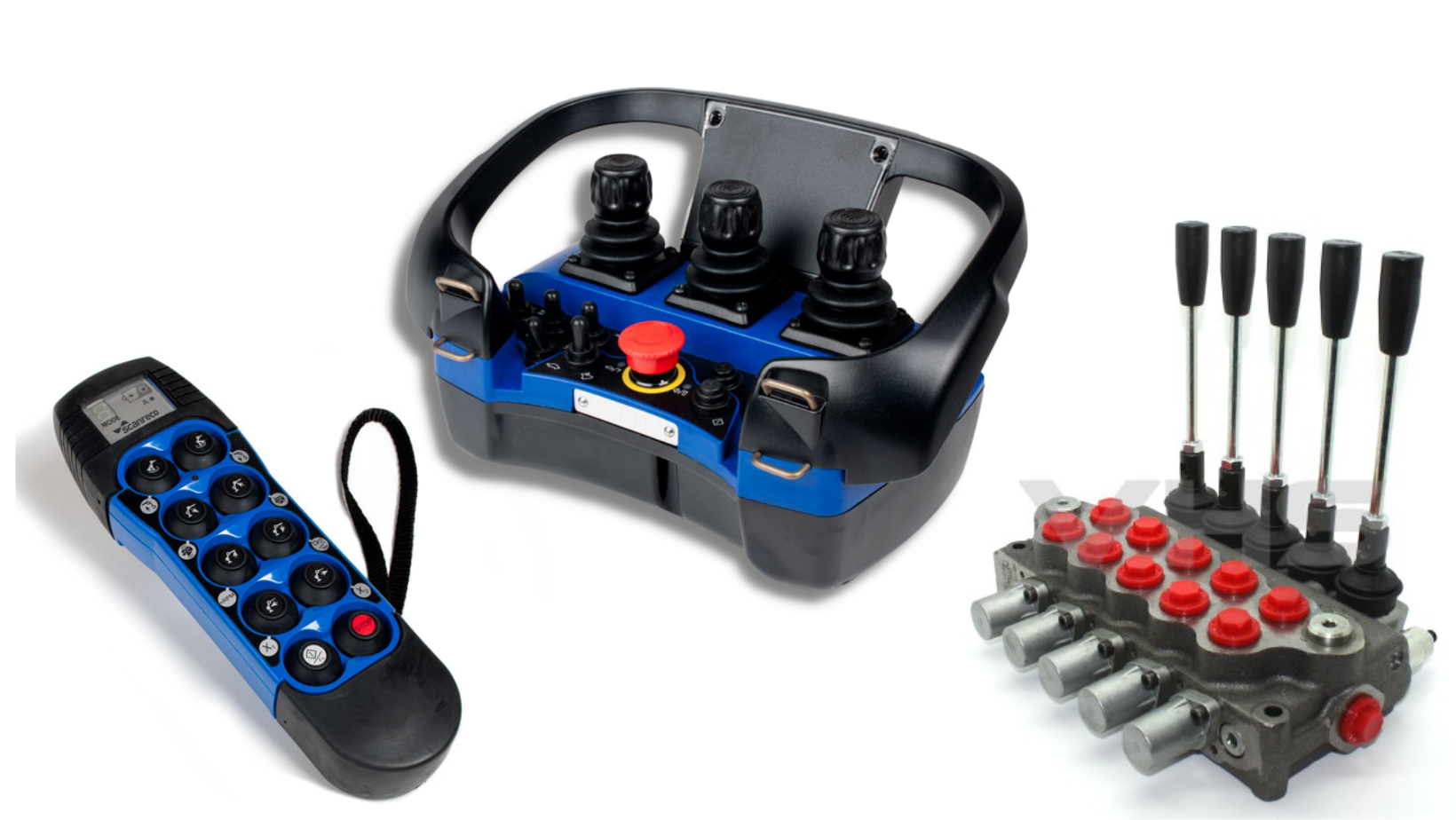 Scanreco radio remote for truck mounted crane is a console used to remotely control truck-mounted cranes. There are several versions of transmitter and receivers available including the Scanreco mini transmitter, Scanreco Handy 10 Transmitter, Scanreco G2 receiver and many more options in the Scanreco range.
A Scanreco remote control system has been specially developed for hydraulically driven machinery. The remote control system is using radio waves to provide wireless control of the machine.
Thanks to rigorous testing, this system works in all conditions. That in-depth testing has shown that the Scanreco remote control system can cope with the roughest of environments.
A truck-mounted crane is a hydraulic crane mounted on a truck adapted for this specific purpose. They are a popular choice due to their use of standard truck chassis. It allows for relatively low maintenance costs as spare parts are mass-produced.
A mobile, truck crane has a broad field of applications. As such, it can be used in many different industries. The most important include agriculture, construction, emergency services, inspection, leasing and rental, local authorities, logistics, maintenance, mining, transport, and waste management.
At VHS Hydraulic Components, we stock and supply Scanreco Radio Remote Control equipment for hydraulic cranes and all machines. We provide solutions for all applications that you require.
Other Scanreco topics and remote handling topics you may be interested in:
Product spotlight- Scanreco G2 & G4 receiver
We are a Scanreco stockist. To enquire about Scanreco remote control solutions, please contact VHS Hydraulic Components on: 0114 276 4430 / E: info@hydraulic-components.net or visit our website at: https://www.hydraulic-components.net/