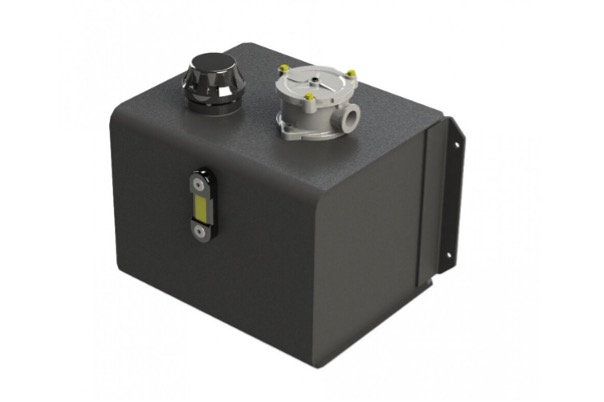 Here at VHS Hydraulic Components, we design and manufacture Truck Mounted Hydraulic Oil Tanks. They are welded construction steel oil tanks and are produced from 2mm thick sheet steel. They are strong and robust in design and are finished to the highest quality that we at VHS Hydraulic Components demand.
The Truck Mounted, Hydraulic Oil Tanks are painted with a black primer and have an integrated mounting bracket for easy installation.
Prior to dispatch, all oil tanks are pneumatically pressure tested to ensure they are 100% leak free.
Our R3 Truck Mounted Hydraulic Oil Tanks are available with 25 Litre, 35 Litre, 52 Litre and 73 Litre capacities.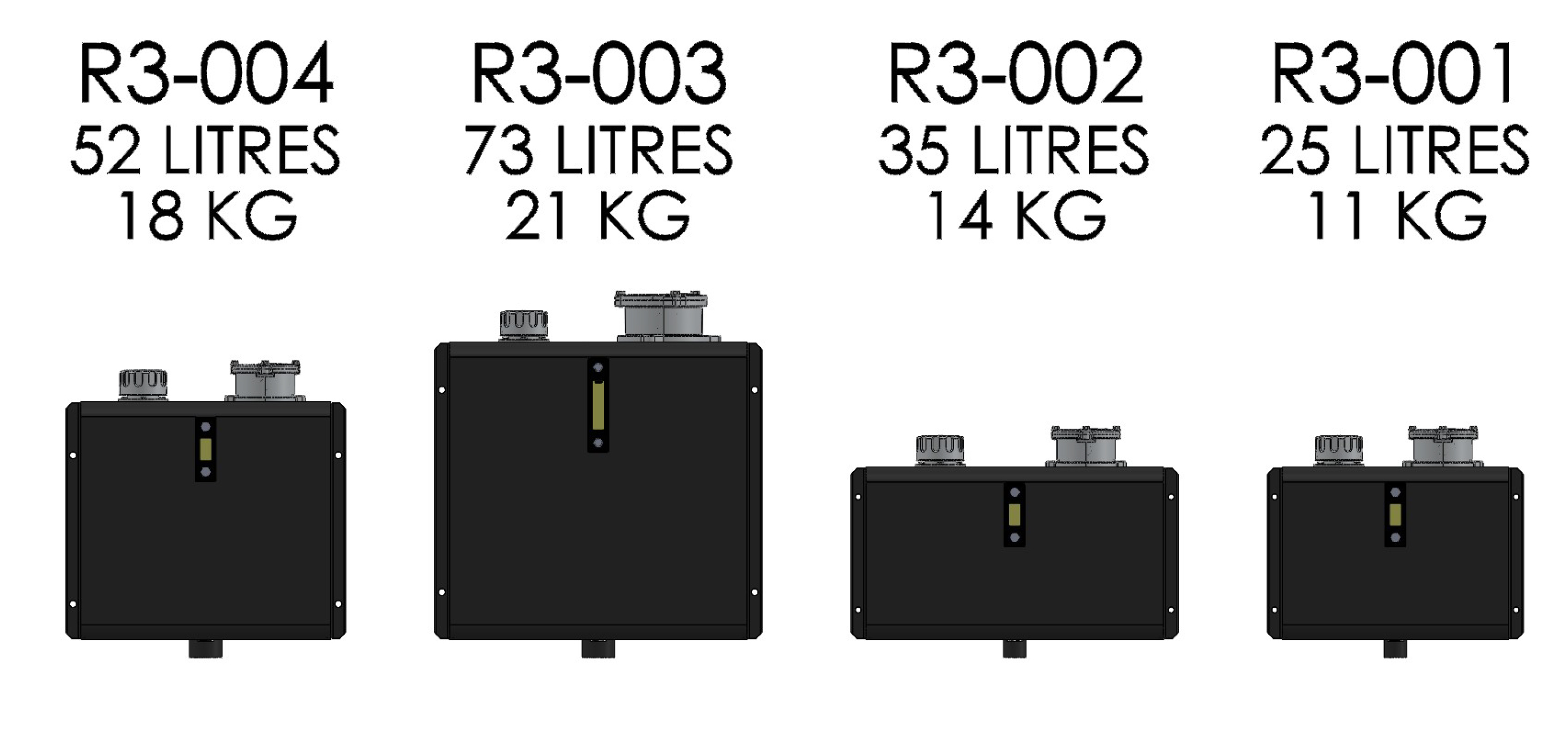 (Group shot of our R3 Truck Mounted Hydraulic Oil Tank Range)
Each hydraulic tank that we manufacture and supply is ready to fit and the price includes the Hydraulic Return Line Filter, the Filler Breather and the Site Level Gauge as standard.
OVERVIEW
R3 truck-mounted hydraulic oil tanks are a type of hydraulic system that is used in commercial trucks to store and supply hydraulic fluid. These tanks are typically mounted onto the truck's chassis, providing a convenient and secure location for the storage and use of hydraulic fluid.
The hydraulic oil tank is typically constructed from heavy-duty materials such as steel or aluminum, designed to withstand the rigors of commercial use. The tank may also be insulated to maintain a consistent temperature and protect the hydraulic fluid from extreme heat or cold.
The R3 hydraulic oil tank is designed to be connected to a hydraulic pump, which draws hydraulic fluid from the tank and delivers it to the hydraulic system as needed. The tank may also feature additional components such as filters, valves, and sensors to monitor and regulate the flow of hydraulic fluid.
Truck-mounted hydraulic oil tanks are commonly used in a variety of industries, including construction, agriculture, and transportation. They provide a reliable source of hydraulic fluid for powering equipment such as cranes, loaders, and other heavy machinery.
To enquire about our R3 Truck Mounted Hydraulic Oil Tanks or to speak to our technical team, please contact VHS Hydraulic Components on: 0114 276 4430 / E: info@hydraulic-components.net or visit our website at: https://www.hydraulic-components.net/tanks-accessories/hydraulic%20tank,R3%20tank.