HD Gear Pumps and HD Gear Motors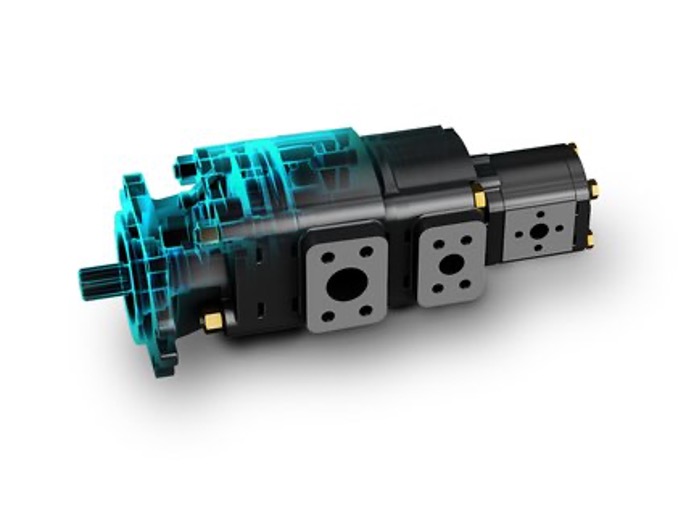 Modular design and versatility are the main features of "MAGNUM" series Casappa HD Gear Pumps (HDP) and Casappa HD Gear Motors (HDM). Mounting flange, body and rear cover can be easily assembled to obtain multiple pumps of same or different groups available in standard version, common inlet or separated stages. Wide selection of drive shafts and mounting flanges in SAE version with the possibility of integrated outboard bearing to suit all the applications with axial and radial load on the drive shaft.
Port locations available in-side or rear locations, and combination of side and rear locations. The low level of noise emission with the high volumetric and overall efficiencies ensure reliability and long working life in heavy duty applications.


Casappa MAGNUM HD Series overview:



Gear pumps and motors made of cast iron in three pieces. An extremely versatile and reliable design, also in the most extreme operating conditions.

Displacements from 17,28 cm

3

/rev (1.05 in3/rev) to 125,63 cm

3

/rev (7.66 in

3

/rev) available in groups 30 and 35.

Max. peak pressure up to 320 bar (4650 psi).

Max. speed up to 3000 min

-1

.







Key Features of the Casappa HD Pump and Casappa HD Motor include:



Wide range of drive shafts and flanges in SAE version.

More choices of port locations.

Integrated outboard bearings for heavy duty applications.

Multiple units available in standard version, common inlet and separated stages.

Exceptional working life expectancy.





Key characteristics of Casappa HD Pumps and Casappa HD Motors: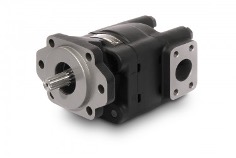 (Casappa HDP30 Cast Iron Gear Pump SAE Ports)
Other articles you may be interested in:
Casappa design and produce hydraulic components for applications that range from construction to on-highway vehicles, material handling, agriculture, mining and industry. VHS Hydraulic Components stock and supply a range of Casappa hydraulic components, including Casappa Hydraulic Gear Motors, Casappa Hydraulic Gear Pumps and Casappa Variable Displacement Pumps.