Unleashing the Power of Hydraulic Efficiency


Hydraulic systems have revolutionized numerous industries by providing efficient power transmission and control. At the heart of these systems lies a crucial component known as the piston pump. Among the leading manufacturers of piston pumps, Casappa stands out with its exceptional engineering prowess and commitment to quality. In this blog, we will explore the world of Casappa piston pumps, shedding light on their functionality, features, and the diverse range of options available to suit various industrial applications. So, let's embark on this hydraulic journey and discover the power behind Casappa's piston pumps.
The Basics of Piston Pumps
Before we delve into Casappa piston pumps, let's understand the fundamentals of piston pumps themselves. A piston pump is a type of positive displacement pump that generates hydraulic flow by reciprocating a piston within a cylinder. The primary advantages of piston pumps include their high efficiency, durability, and ability to handle high pressure and flow rates.
Casappa Piston Pumps: An Overview
Casappa, an Italian manufacturer with a rich legacy in hydraulic solutions, offers a comprehensive range of piston pumps tailored to various industries' diverse needs. Casappa piston pumps are renowned for their exceptional performance, reliability, and innovative design. They are widely used in applications such as construction machinery, industrial equipment, and agricultural machinery.
The Range of Casappa Piston Pumps
PLATA Series: The PLATA series includes axial piston pumps designed for open circuit systems. With a compact design and modular construction, these pumps offer excellent power density and efficiency. The PLATA series features displacement options ranging

Displacements from 1.75 in³/rev (28,7 cm³/rev) to 5.36 in³/rev (87,9 cm³/rev). Max. peak pressure up to 5075 psi (350 bar) . Max. speed up to 3000 min-1,

catering to a wide range of flow and pressure requirements.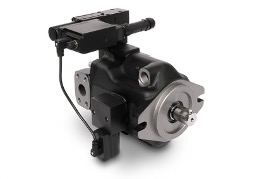 TVP Series: The TVP series Variable displacement axial piston pumps swash plate design ideally suited for open circuit truck applications. The compact design allows to be mounted directly on the PTOs. The TVP series features

Displacements from 3.66 in³/rev (60 cm³/rev) to 5.17 in³/rev (84,7 cm³/rev). Max. peak pressure up to 5800 psi (400 bar). Max. speed up to 3000 min-1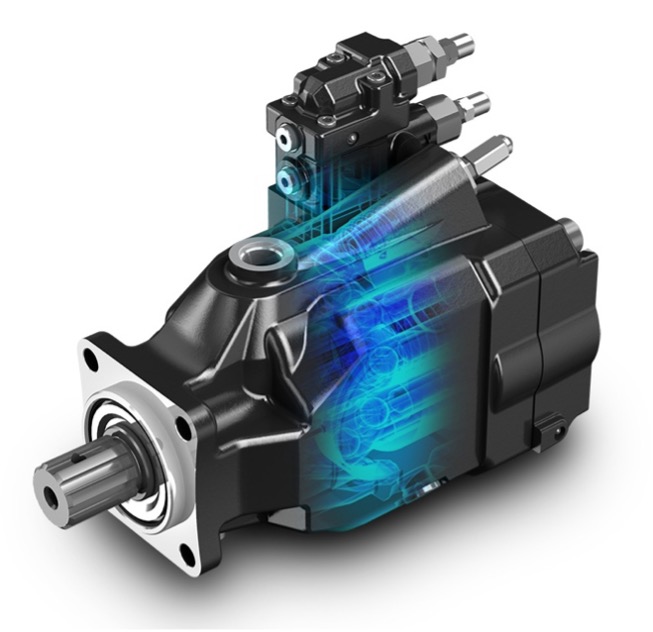 MVP – MVPD - MVPR Series: The MVP series comprises variable displacement piston pumps suitable for both open and closed circuit systems. These pumps offer precise control over flow rates, enabling energy-saving and enhanced operational efficiency.



MVP
The compact design allows to be mounted directly on engine motors.
MVPD
The new "MVPD" series allow higher flow rates than traditional pumps with the same dimension, higher machine speeds without affecting the design of the hydraulic system and a high power-to-dimension ratio.
MVPR
"MVPR" series piston pump is an evolution of MVP series with higher pressure designed for hoist applications such as truck crane and telehandler for building & construction.A careful analysis of the application working cycle will ensure a long service life of the pump.
The MVP series features Displacements from 0.85 in3/rev (14 cm3/rev) to 5.17 in3/rev (84.7 cm3/rev).
Max. peak pressure up to 5800 psi (400 bar).
Max. speed up to 3500 min-1
Key Features and Advantages
Casappa piston pumps come packed with numerous features that set them apart in the market. Some notable advantages include:
High Efficiency:

Casappa pumps are designed with advanced hydraulic engineering principles, ensuring high volumetric efficiency and minimal energy loss.

Durability and Reliability:

Casappa pumps are built to withstand demanding operating conditions, offering long service life and reduced downtime.

Modular Design:

The modular construction of Casappa pumps allows for easy maintenance, repair, and customization, saving time and resources.

Low Noise and Vibration:

Casappa's precision engineering results in pumps that operate quietly and smoothly, providing a comfortable working environment.

Versatility:

The wide range of displacement options and configurations available in Casappa's piston pumps makes them suitable for diverse applications across various industries.

Conclusion
Casappa piston pumps exemplify excellence in hydraulic engineering, providing reliable and efficient solutions for industries worldwide. With their cutting-edge design, exceptional performance, and comprehensive range of options, Casappa pumps empower hydraulic systems to achieve higher productivity, reduced energy consumption, and improved overall efficiency. Whether it's the PLATA, TVP, or MVP series, each Casappa piston pump is crafted to deliver optimal performance and reliability, tailored to specific application requirements. Embracing Casappa's technology means embracing the power of hydraulic efficiency, unlocking the potential for growth and success in the ever-evolving world of industrial hydraulics.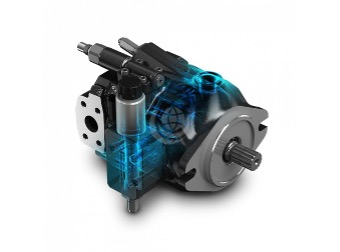 VHS Hydraulic Components stock and supply a range of Casappa hydraulic components, including Casappa Hydraulic Gear Motors, Casappa Hydraulic Gear Pumps and Casappa Variable Displacement Pumps.
To speak to our technical team and to help us configure your best suited hydraulic options, please call 0114 276 4460, email info@hydraulic-components.net or visit https://www.hydraulic-components.net/casappa?mfp=path[45_49]