A Hydraulic Power Pack or HPP for short, in basic terminology, is a self-contained unit that consists primarily of a prime mover (either an engine or electric motor) a hydraulic pump, a valve and a hydraulic tank reservoir.

By utilising fluid to transmit power from one location to another, hydraulic power units can generate large amounts of power, which in turn can be used to drive hydraulic machinery.

Another way to think of a hydraulic power pack is that it is a portable power delivery system that holds energy for a hydraulic mechanism. A good analogy to think what a hydraulic power pack is, is to consider the role of an electric battery, which stores energy for a circuit to draw on when is required. HPU's are used in a wide range of industrial applications and machines, especially where there is no direct access to a power source.


How is hydraulic power unit required power calculated?
Hydraulic power is defined as flow multiplied by pressure. The hydraulic power supplied by a pump is:

Power = (P x Q) ÷ 600

- where power is in kilowatts [kW], P is the pressure in bars, and Q is the flow in litres per minute. ** based upon 100% efficiency; 90% efficiency would equate to 75 ÷ 0.9 = 83.3kW.
Hydraulic Power Pack Manufactures
At VHS Hydraulic Components and combined with our sister company

Neilson Hydraulics

we have been designing, building, installing, and commissioning hydraulic power units for over 30 years. We manufacture custom-made hydraulic power units that can be built strictly in accordance with the client's specifications. We can provide a complete hydraulic solution from 'concept to completion'. As a HPP manufacturer, we can provide repeat hydraulic power units, as we well as hydraulic power units for specialist projects. Utilising our string technical abilities in 3D modelling, CAD, SolidWorks, system controls and hydraulic circuit design.

We have used our expertise and knowledge for projects spanning numerous sectors, including, recycling, oil, gas, marine, agricultural and construction to name a few.




We have used our expertise and knowledge for projects spanning numerous sectors, including, recycling, oil, gas, marine, agricultural and construction to name a few.
Advantages of Hydraulic Power Packs
· They are an efficient transmitter of power. It is easy to control the power transmitted as they have simple levers, push buttons that make it easy to start/stop or accelerate/decelerate as and when required

· They can cope with a large weight range. Hydraulic power packs are made without gears, pulleys or levers which allows it to easily cope with a vast range of weight.

· Maintenance is simpler as there are less moving parts as compared to mechanical systems. There are also fewer leak points, which makes them more economical, safer and simpler systems.

· Lower wastage of power since the power transmitted is controlled by simple buttons and levers.

· They are compact in design which make them ideal for places where the large sources of power our required but only limited space is available for a power source.

· Hydraulic systems are safe to use in chemical plants and mines because they do not cause sparks.


What are Hydraulic Power Packs used for?
Fundamentally, Hydraulic Power Packs are used in place of an integrated power supply for hydraulic machinery and are self-contained units. They are essential in a range of different situations, particularly for industrial work that takes place outdoors and away from any larger scale, integrated hydraulic system.


Examples of Hydraulic Power Packs we can produce:
A 44kW Diesel Power Pack, with Danfoss K-frame Pump capable of 200 bar working pressure, and 100 lpm working pressure.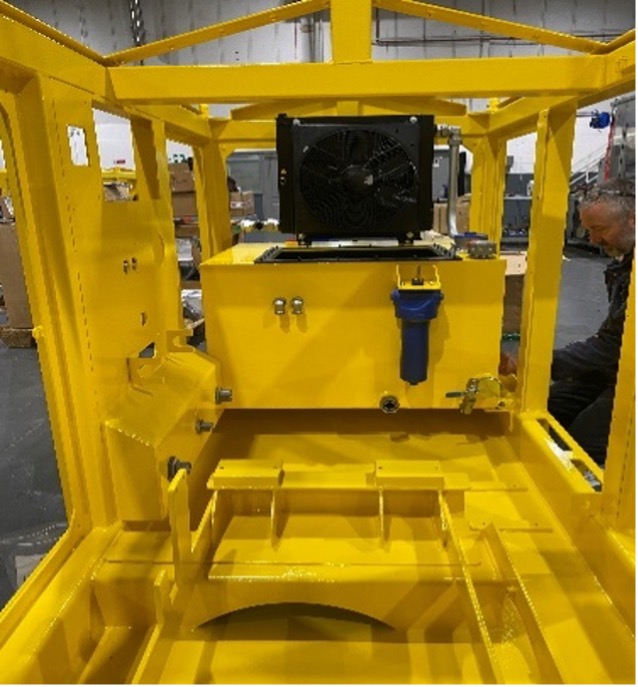 Key features include:
•

300 litre hydraulic tank.


•

Load sensing power unit with online hydraulic cooler.


•

Full bunded frame, fork truck lifting points, lifting eyes complete with load test certificate.


•

Completed with full enclosure, lockable doors and vented panels.











Medium Pressure Range HPU






HPU System Features:
· Max Pressures 280 BAR
· Variable delivery axial piston pump
· Electric motor or diesel driven
· Hydraulic Reservoir & Accessories
· Proportional control valves, solenoid / manual or cetop valves
· Pressure & return filtration
· Electrical control panel